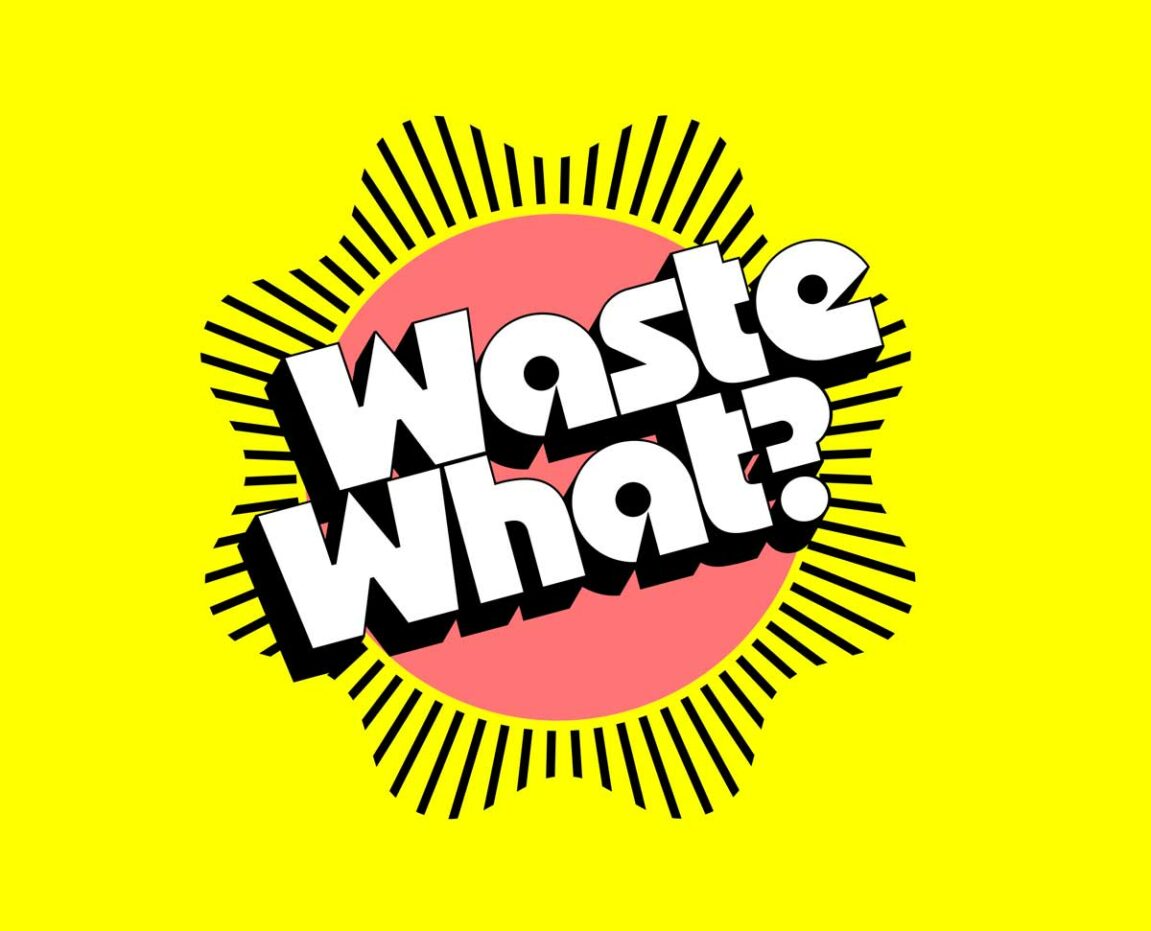 A game on the many ways we can reuse stuff
WASTE WHAT? explores how we can think about materials differently, trying out many ways to keep stuff in use. In the game you play as a material recovery initiative. Your goal is to creatively find new uses for discarded things, closing loops and reducing the amount of waste that is burned.
---
2 players or 2 teams /// Age ~10 – ∞ /// ca. 30 min.
---
A constant avalanche of materials flows through our cities every day: packaging, food that is never eaten, electronics that are quickly outdated, cheap textiles to feed the fast fashion frenzy, furniture and construction materials for temporary spaces. From production to recycling or disposal, these industrial-scale material flows produce emissions and other negative environmental impacts, and take a lot of labor to handle!

In many places around the world, citizen projects are working to do something about it, trying out many ways to keep stuff in use. These initiatives many times struggle to decide what is waste and what is not.

Your city is such a place, what will you do about it? Form a material recovery initiative and fight against things being turned into waste!
---
WASTE WHAT? An open-source cooperative game for 2 players or 2 teams.

As you repair, recombine and repurpose things, your knowledge and skills grow.
To maximize your impact you can also work together with other initiatives!
You can be specialized in different areas: Textile, Furniture, Bikes, Food, Construction and Electronics.
YOU WIN: If you finish 6 rounds, while keeping low CO2 levels.

YOU LOSE: If any player can't pay rent at the end of a round or you emit all 3 CO2 tokens in the waste burning facility.
---
WASTE WHAT? is the main result of the project "Trash Games: Playing with the Circular Economy at Haus der Materialisierung" (2021-2022), funded by the Berlin University Alliance
CC NY NC SA Trash Games, 2022
---
The research process
---
Project team
– Vera Susanne Rotter (Project lead)
– Tomás Criado (Project co-lead)
– Ignacio Farías (Project co-lead)
– Isabel Ordóñez (Research and Development)
– Johannes Scholz (Project Coordination)
– Petra Beck (Artistic research and documentation, game development)
– Sebastian Quack (Game design)
– Marisol Escorza (Graphic design)
– Sophie Wulf (Student assistant)
– Adriana Flores Franz (Video documentation)
Acknowledgement for the support in the project
– Johannes Bassler (Textilhafen Berlin – Berliner Stadtmission)
– Simone Kellerhoff (Material Mafia)
– Jens Peitan (MHKW Ruhleben – BSR)
– Elena Sofia Stranges (Ort-Schafft-Material)
– Frieder Sölling (Nochmall – BSR)
– Nora Wilhelm (Mitkunstzentrale)